I had been to Thailand before, but not in this island.  The people and experience here, was so much more enriching that we had initially anticipated, as well as exceeded our expectations.
We came here for our wedding and it was one of the best decisions we had ever made.
Here we are at the little boutique airport.
The day after we arrived we all hopped on our scooters for $11CAD/day (you can actually get them for less at some of the side streets) and decided to test out some of the street meat.
For those who are unfamiliar with the term "Street Meat" especially in SE Asia, I've provided my own (and experienced) definition of it.
Street Meat (noun)
/strēt/mēt/
It is a questionable (mostly edible — depending on the tenacity of your stomach and degree of curiosity) assortment of carnivorous food (i.e. chicken, pork, shrimp, ??) that are prepared for by the locals by BBQ'ing the meat and sold on the side of the street.
Food that only the adventurous and iron-stomached persons would want to try
Meaty sustenance for those choosing to blend in with the local community
In all honesty, it was pretty delicious and I'm quite certain we had chicken.  If it wasn't — well — it was delicious.
To ensure that your stomach refrains from throwing tantrums during your trip, make sure the questions you ask below, are ALWAYS a "YES"!
Did the vendors cook the meat directly in front of you, and not somewhere at the back where you can't see them?

To give yourself solace and comfort knowing that you actually see what is being cooked for your meal, will give you more confidence in what exactly it is, you will be digesting.

Does the dish you want to eat look like meat/food you've seen before?

You can typically tell if something isn't a meat you're familiar with — so if you we're planning on eating chicken, and you see something that noticeably looks like a tail (which we didn't see at all), then don't eat it.

When you cut your meat and see the inside, does the food look a little too fleshy to you?

Check the diligence in the cooking.  If it looks a little too raw, there is no problem in asking them to BBQ it again.
If you answer all the questions above with a resounding "YES!"…
…then sit back (or in some cases — keep standing), and enjoy.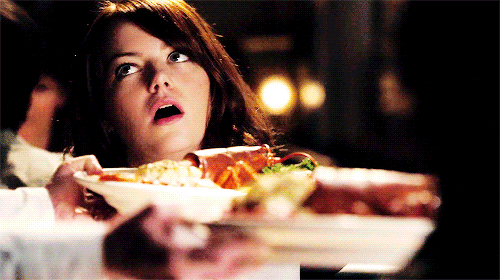 There are so many other things to do at the island.  If you want to walk around and check out the local shops, and restaurants, definitely check out Chaweng Walking Beach/Chaweng Beach Road.  It's a perfect place to get some souverniers and check out the local art scenes.
One thing we did while we were at the resort, was booked an island hopping tour for the day.  Don't worry when you walk around Chaweng Beach Road, there are several offices that will provide guided tours.
Here we are fishing, and snorkeling in 2 different beautiful beaches (with a full Thai lunch included) and we paid $25CAD /each.  You will most likely get this for cheaper.
There is also so much to see, explore and taste.  You'll just have to experience this yourself.  Although I will forever be biased.  The main reason this place will always be special to us is because we got married here, with close family and friends in this beautiful resort.
I'm tellin' ya — the pictures of this place  don't do it justice.  It is even more spectacular in person.
I do hope you get to see this beautiful island and meet the charming and wonderfully friendly people here.  You will have an amazing time.
If you have been, and would like to contribute to some stories or experiences, please feel free to share.  I would love to hear from you!
Until my next post!
~Katrina